The # 1 Reason to Separate and Divorce Without Court is Because judges don't always get it right!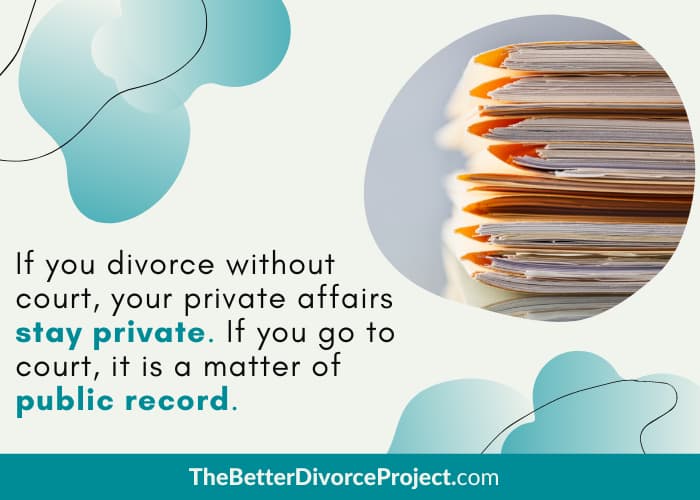 Separating and divorcing without court is almost always avoidable. So, why do it?
I have a lot of respect for a lot of judges, however, judges are human and are not perfect. It takes a lot to get appointed to the bench in my jurisdiction. Judges have to have a lot of legal experience and have to have high emotional intelligence. The vetting process is rigorous.
A judge appointment committee member once interviewed me for a couple of hours regarding a colleague they considered appointing to the bench. I will call here Judge Janice. They asked me many detailed and in-depth questions such as what I thought her knowledge of the law was, whether she is a fair person, how she conducted herself as a lawyer, and what her weaknesses might be.
It went on and on. And yes, she got appointed to the bench and is a great judge. Because the process was confidential, I have never shared with Judge Janice that I was part of what made her successful in getting appointed. I know many families and their children are better off because of Judge Janice's work on the bench.

Yet, all judges are not like Judge Janice. I recall one judge in my jurisdiction, I will call him Judge Cowboy Carl. Judge Cowboy Carl makes all-over-the-place and rarely consistent decisions, and he often ignores the law. His decisions are often reckless and out of control.
While some people admire Judge Cowboy Carl's approach, he has made decisions that have impacted families in very negative ways. I once made an official complaint about Judge Cowboy Carl because his behavior was so offside ( he called my client at her home and tried to convince her to set aside a no-contact order against her abusive and dangerous ex-husband. He called here to home with her children without warning and me, her lawyer present. Meanwhile, her abusive ex-husband was also on the line, berating here.
I did get an official apology from the court, however, now, whatever I appear in front of Judge Cowboy Carl, he gives my clients and me a very rough time of it. One lawyer witnessed me appearing before Judge Cowboy Carl and said, " he grilled you so hard, you have barbecue marks on your face. "

There are rare occasions when going to court is necessary. For example, if you are escaping family violence, divorcing a narcissist or divorcing someone with a borderline personality disorder and your ex is refusing distortion mediation.

The lesson here is that most judges are smart, highly emotionally intelligent and follow the law, but there is no 100% guarantee. Putting you and your changing family before the court is a big risk.