If you are thinking of divorcing without a lawyer do at least an initial consultation with a lawyer in your jurisdiction: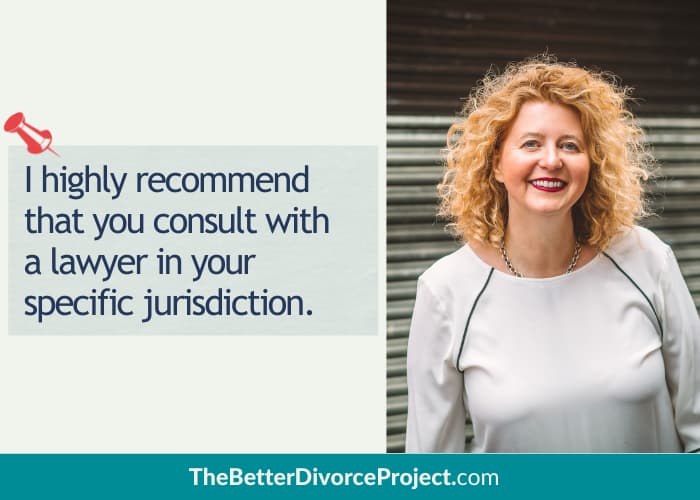 While divorcing without a lawyer might be what you want to do, I highly recommend that you consult with a lawyer in your specific jurisdiction for at least an hour or two so that they can tell you what your rights and responsibilities are as it relates to what is most important, getting you to a final and legally binding separation agreement.
Many people skip retaining any lawyer and negotiate an agreement with their spouse directly. Nothing is wrong with this as long as you know your rights and responsibilities before negotiating directly with your spouse. Make sure you choose the best family lawyer you can.
One of the big mistakes people make when getting separated is that they don't consult with a lawyer before negotiating with their spouse. For example, in my jurisdiction, when spouses share children equally, the parties often assume that if they share parenting of the children equally, that no child support is payable.
Well, that is not always the case. For example, I have one case where the father earns approximately $250,000 per year and the mother earns about $70,000. In Canada the legislation that deals with child support is called The Federal Child Support Guidelines (they are not guidelines, but rules, actually). In a case like this, because of the greater earnings of the father, the father must pay the mother some child support to ensure that the standard of living in each home is similar.
Child support laws focus on the rights of children. When these parents lived together, this family had a household income of $320,000. Now that they are in two separate homes, it would not be fair for the children to spend half their time in a home with a drastic income reduction compared to how the family lived before.
Another mistake that parents make is that they focus on father's rights in divorce or mother's rights. Again you will have to check your jurisdiction, but where I live, there is no such thing as men's rights in divorce, or women's rights in divorce. Our law focuses on the responsibilities of parents, not their rights. The rights are all about the children. Our law focuses a lot on children's rights after divorce.
If you want to negotiate with your spouse directly and you are able to do that, negotiating directly can be a great strategy to assist you in having an amicable divorce, however, make sure you have your foundation for that meeting set by having an initial lawyer consultation. When doing an initial consultation, you don't have to put the lawyer on an ongoing retainer or anything like that. But you really should know what the law says. Every family is unique and an attorney in your jurisdiction will be able to give you clear advice and direction that will assist you in negotiating.